S and S Sports Cards

S and S Sport Cards is owned and operated by Scooter and Shannon of Ft. Smith AR. Their collection includes items such as a 1928 Babe Ruth, 1941 Play ball Ted Williams, and other great memorabilia.

---

Click the thumbnail picture to veiw a larger picture of the item you are interested in purchasing from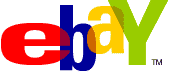 ---
For more details email us: Scooter or Shannon

---

If your interested in purchasing cds, books, clothes, golf clubs, health food, images, magazines. CDNOW, Barnes & Noble, bluefly, chipshot.com, healthshop.com, thingsworld.com, and enews.com

&copy 1999 New Century Computing Services
Created by: Nick.